Matt Link, Bradley Wolfrum are the owners and operators of Crystal Sea Pools, headquartered in Cummings, Ga. This is a highly regarded Pool Repair and Maintenance company in Forsyth County.
Some of the services Crystal Sea Pools provides include: Pool Repair and Maintenance.
When it comes to providing expert Pool Repair and Maintenance services, nothing takes the place of experience. Matt Link, began working in Pool Repair and Maintenance 10 years ago and started Crystal Sea Pools in 2007.
One of Crystal Sea Pools's  goals is to provide their Forsyth County clients with professional, high quality, and affordable services. People often choose Crystal Sea Pools because they are Locally Owned and Operated, and they treat each Customer as though they are Family.
The result, one of the most successful Pool Repair and Maintenance companies in Cummings!  
What do their customers think?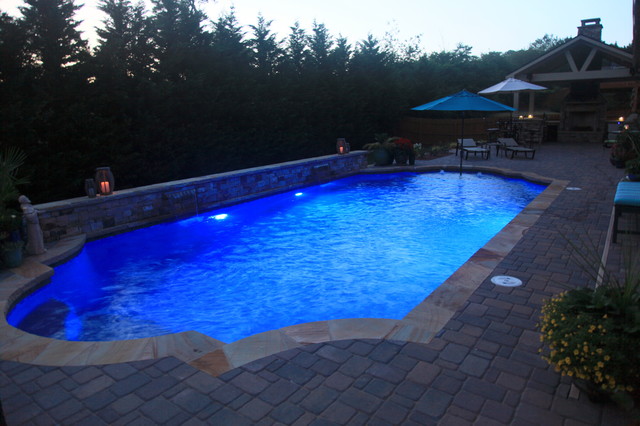 Jim Bush – "These guys are great! I've worked with both Matt and Brad for three summers and the experience has always been positive and professional. They focus on educating their customers and avoiding unneeded costs. I couldn't be happier with their work – highly recommended."
William Palmieri – "Matt arrived quickly upon my initial call for an estimate. I found him extremely professional and he provided a very fair price. I accepted his estimate and the work was scheduled to MY schedule. Matt was, again, on-time for the install of the equipment, worked meticulously and while additional time was required because of unexpected issues, he was unwilling to charge more and held to the agreement. I HIGHLY recommend Crystal Sea Pools and will use Matt's company again."
Having owner operated experts, like Matt Link, providing knowledgeable and expert care is an asset to Cummings and Forsyth County, Ga.
Business owners take risks and often work long, exhaustive hours to service their clients. There are freedoms in owning a business, but these freedoms come at a cost. Rarely acknowledged are business owners like Matt Link, Bradley Wolfrum that employ people and ensure their staff are paid continuously. Sure, people earn their wages through their time, hard work and skills, but let's take a moment and thank Matt Link, for having and continuing the business ownership game that allows people an opportunity to produce and earn those wages.
Need Pool Repair and Maintenance service? Give Crystal Sea Pools an opportunity by  calling them at 770-789-0292.
So from the staff of Local Search Force that runs the County Advisory Board
Matt Link, Bradley Wolfrum, you are highly commended for your service to the residents of Forsyth County, for having and maintaining a business that adds to the financial well-being of Ga and for your willingness to participate in social betterment activities.
Well done Matt Link, Bradley Wolfrum!
The world can use more good news!
If you are or know a business owners that wants to expand and would appreciate a Spotlight, please contact Local Search Force at 727.888.5358 or visit us on the web by clicking HERE